Alaa Younan's blog
The Residential Mortgage Industry report is an annual, economic analysis of the residential mortgage industry in Canada. This report:
The Ontario government announced sweeping housing changes on Tuesday that will override municipal zoning laws in some situations and allow for the construction of up to three units on each residential lot.
Elements of the new legislation were first presented publicly at a ticketed Toronto Region Board of Trade event attended by Premier Doug Ford and Municipal Affairs Minister Steve Clarke.
Canadians are taught the importance of managing their credit as part of financial well-being. Lenders use credit reports to gauge a borrower's financial health and evaluate their overall creditworthiness, but many are unaware exactly how those numbers are calculated.
Credit bureaus are agencies responsible for collecting information on an individual's credit history and provide a snapshot of their overall financial health based on the assets and liabilities they are responsible for. This could include:
How to Budget for a Down Payment
Where Can You Buy a Home on a Single-Income in Canada in 2022?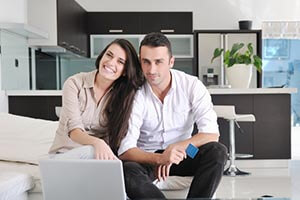 When two or more people are purchasing a property one of the key questions they are asked at the outset is: how will you be taking title to the property?
Can I back out of a home purchase before closing if I change my mind?
That is a very timely question, especially given that the real estate market is beginning to show signs of cooling down in parts of Ontario.
Conditional offers
If the buyer offers to purchase the property at the listed price with no conditions, the seller will almost always accept the offer, forming a legally binding agreement. Offers are almost always irrevocable for a specified time-period.